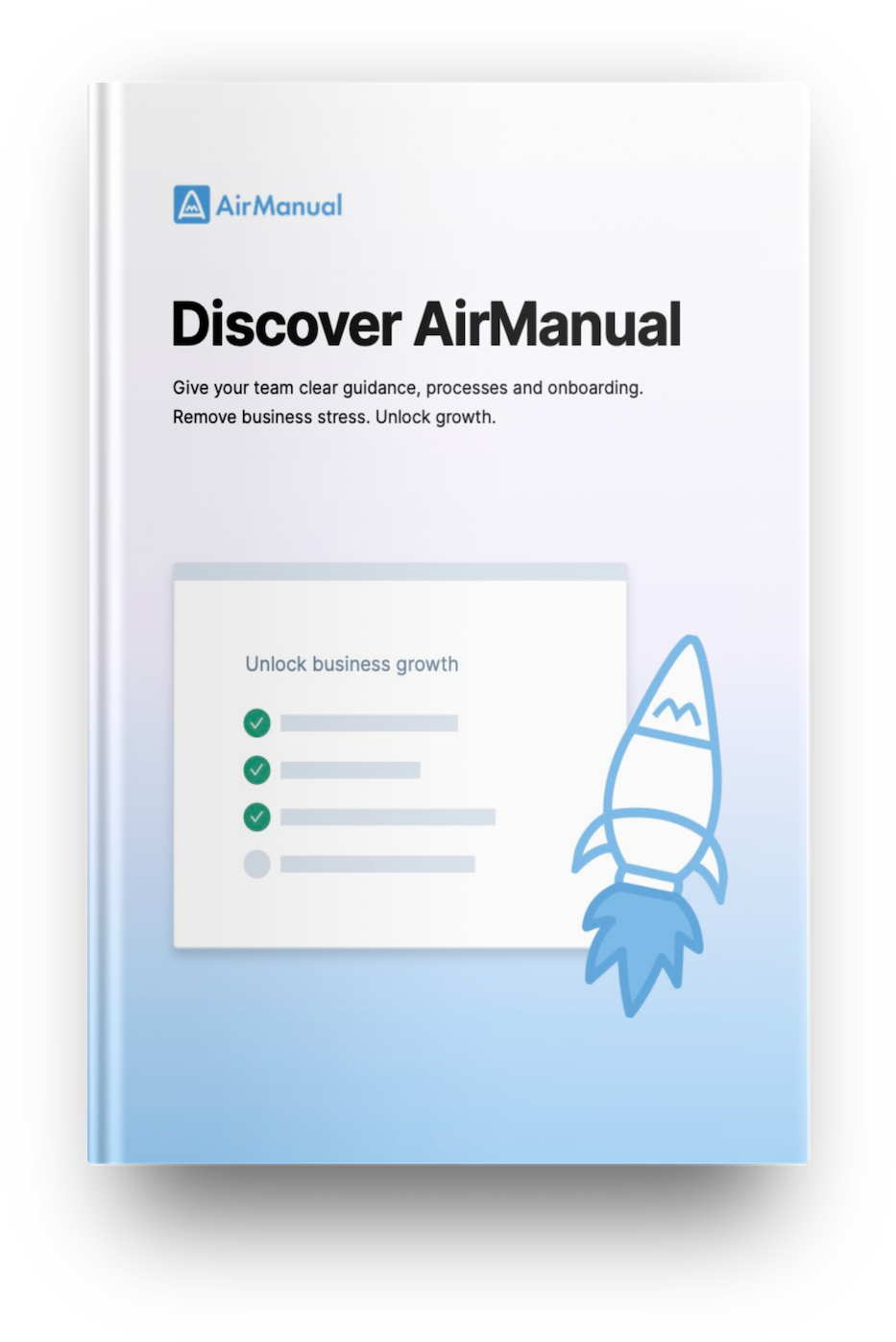 FREE GUIDE
Discover AirManual
Discover how to give your team clear guidance, processes and onboarding with AirManual's unique platform and approach.
Share your details below and click "Download now".
The huge impact this can have for your business

The even bigger impact this can have for you personally

The 4 big barriers to business growth, and how to overcome these

Why most initiatives to give employees better guidance fail

Our unique end-to-end approach

Options for working with us, customer success stories, and FAQs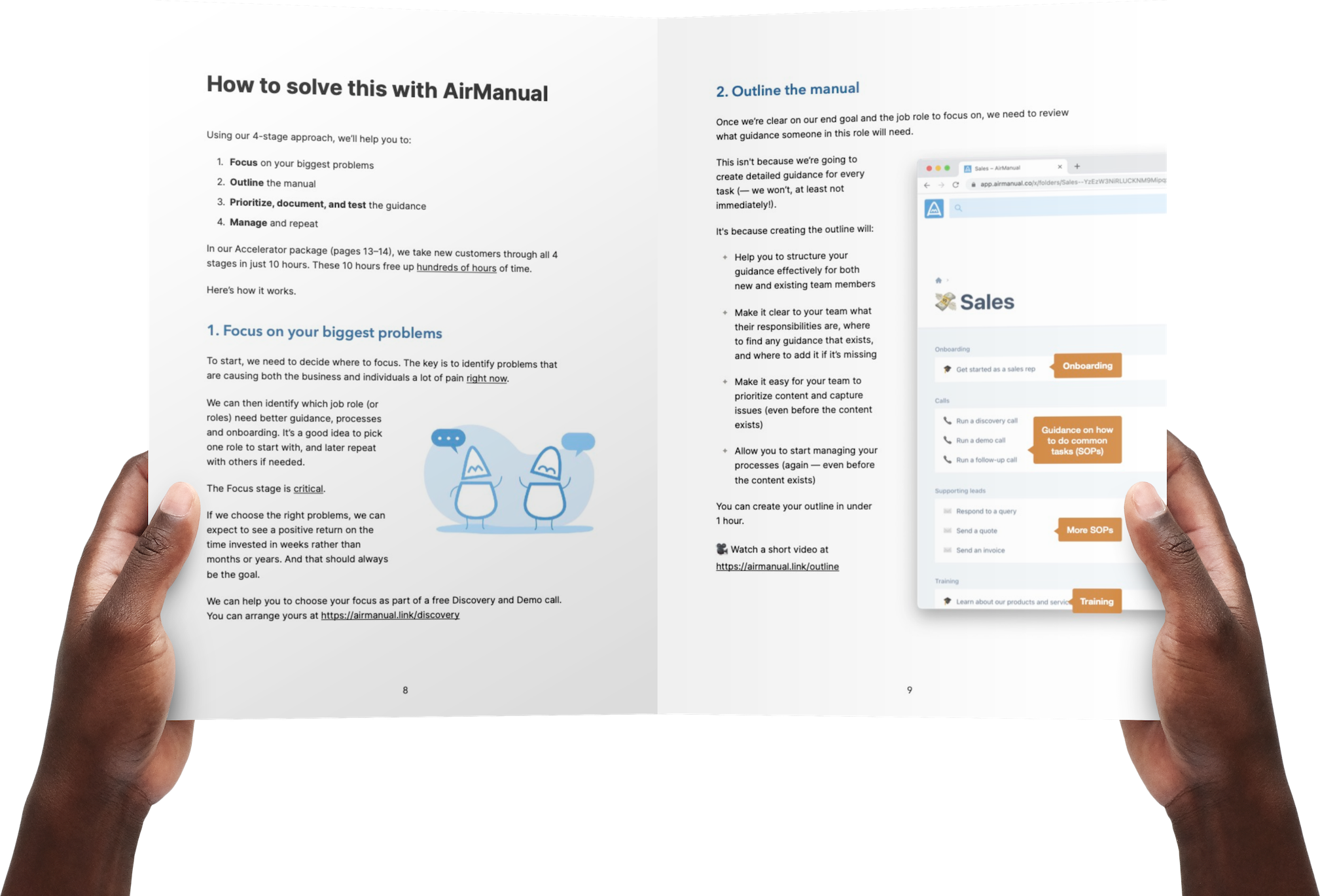 "It's given me confidence that the team is now

using a standardized approach

, and it's easy to make changes to the checklists when needed."
"AirManual has

saved me hundreds of hours

onboarding new team members. And it's accelerated the creation of information that needed creating, such as writing up our core values."
"Should I hire? Before AirManual, I always felt that

I didn't have the time

. That feeling's gone."
Don't accept constant stress and slow growth
Download now and invest 15 minutes in your future.
Remove business stress. Unlock growth.